The Hyundai Accent is a fantastic vehicle that will more than meet your transportation needs in Salem County, Cumberland County, and Cape May County. To help you know when your vehicle needs service, the Accent provides a variety of warning and indicator lights. Take a look at this Hyundai Accent dashboard light guide, so you'll know what to do about that warning light on your dash.
Hyundai Accent Warning Lights
On the Accent's dashboard, you may see one of many warning lights indicating a problem with your vehicle. If you see one of these lights, you will likely need repairs from an experienced maintenance technician.
| | |
| --- | --- |
|    | Anti-Lock Brake System: If your anti-lock brake system malfunctions, you will see a light that looks like the letters 'ABS' inside of a circle. While your normal brakes will still function, you won't have anti-lock braking capability until you seek repairs. |
|    | Electronic Power Steering: A warning light that looks like a steering wheel and an exclamation point means there's a problem with your electronic power steering. Have this issue checked with your Hyundai dealer as soon as possible |
|    | Check Engine Light: The check engine light looks like a car engine, and this light is also called the malfunction indicator lamp (MIL). A problem with your emissions control system causes this light to activate. To prevent further damage, schedule a service appointment whenever you see the MIL. |
|    | Charging System: Problems with your alternator or your Accent's charging system are indicated by a light that looks like a car battery. Failing to address this light may cause your car battery to completely drain, meaning your vehicle won't start. |
|    | Oil Pressure: If the oil pressure in your Accent is too low, you will see a light that looks like a leaky oil lamp. Stop your vehicle as soon as you're able to do so safely. Check your oil level, and then add more oil as necessary. |

Hyundai Accent Indicator Lights
This Hyundai Accent dashboard light guide can also help you learn about your vehicle's indicator lights. Most of these lights mean that your vehicle is functioning as intended and will light up when you've activated one of your Accent's features.
Electronic Stability Control: These two lights are used for your electronic stability control system. A blinking light that looks like a car with wavy lines trailing behind means the system is active. This same light with the word 'off' underneath means your system is not active.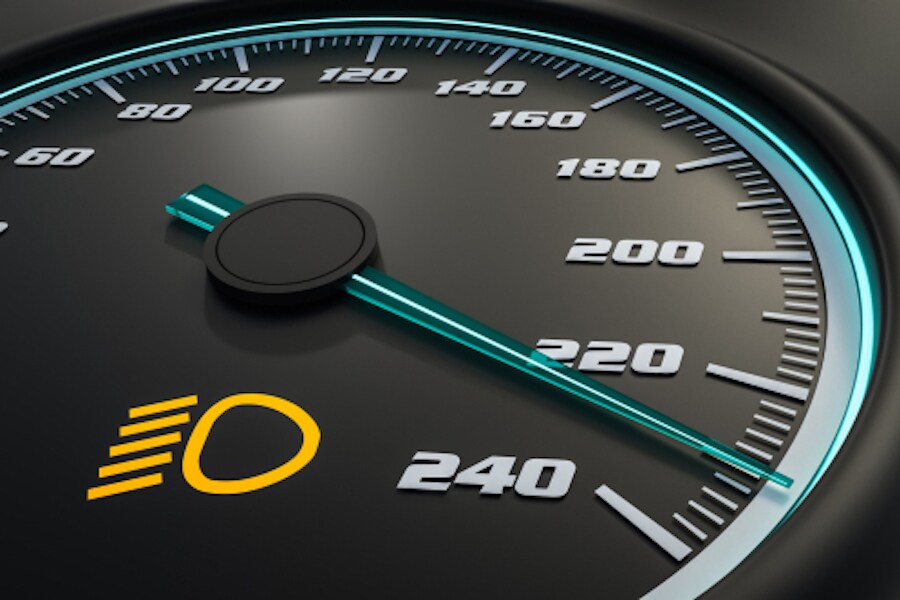 High Beams: A light that looks like a car's headlight with multiple lines in front means your high beams are active.
Forward Collision Avoidance: If you see a light that looks like one vehicle colliding with the rear of another automobile, it means your forward collision-avoidance assist system is not engaged.  
Help at Action Hyundai of Millville
If you see one of the warning lights mentioned in this Hyundai Accent dashboard light guide activate on your dashboard, you should schedule an appointment with the Action Hyundai of Millville service and parts department. Our team will quickly address the problem causing your warning light, so you will have safe, reliable transportation in Cape May County, Salem County, and Cumberland County.