When you drive your Hyundai Santa Fe Sport around Salem County, Cumberland County, and Cape May County, it's possible that at one point or another, you may see a light activate on your vehicle's dashboard. The Santa Fe is equipped with a range of dashboard lights, some of which might mean you need immediate service. Use this Hyundai Santa Fe Sport dashboard light guide to find out what the lights in your vehicle mean and how you should respond!
Warning Lights
You may see multiple warning lights in your Santa Fe Sport. These lights mean you need help from a service professional as soon as possible. 
| | |
| --- | --- |
|    | Airbag Warning Light: The airbag warning light will come on briefly when you start your ignition. If the light stays on, it means there is a problem with your airbag system and that your airbags may not deploy properly in an accident. |
|    | Brake Fluid & Parking Brake: This light looks like the word BRAKE with an exclamation point and the letter P over top. In most cases, this light will activate because your parking brake is engaged. If your parking brake is not engaged, this light means your brake fluid is low and needs to be replenished. |
|    | Electronic Power Steering: If a light that looks like an exclamation point next to a steering wheel comes on, it means your electronic power steering has malfunctioned.  Your normal steering will still work, but you should have this issue examined by a service professional right. |
|    | Malfunction Indicator Lamp: The malfunction indicator lamp (MIL), or check engine light, looks like a picture of an engine. When the MIL lights up, it means your emission control system has malfunctioned. Continuing to drive with this light on may result in damage to your catalytic converter. |
|    | Charging System: A warning light that looks like a car battery indicates an issue with your vehicle's charging system. Your car battery is not charging properly and will drain completely if you do not address this issue. |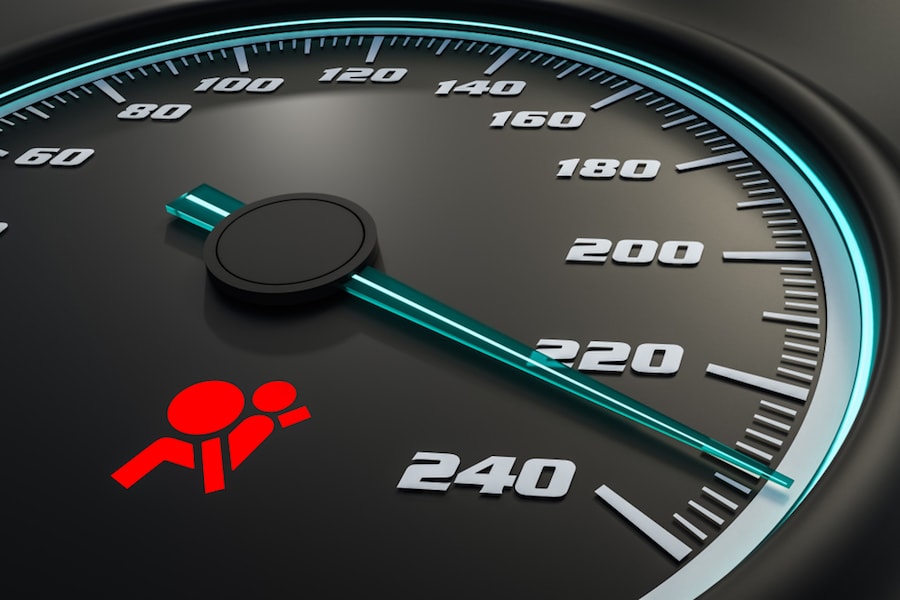 Indicator Lights
This section of the Hyundai Santa Fe Sport dashboard light guide is dedicated to indicator lights which alert you to the normal functioning of your vehicle.
Electronic Stability Control: A light that looks like a car with trailing tread marks is used for your Electronic Stability Control (ESC) system. If this light is blinking, your system is active. If the light is solid, there's a problem with your system.
ECO Light: When you press your Active ECO button, you will see a light on your dashboard that looks like the letters ECO.
Downhill Brake Control: If your Downhill Brake Control (DBC) is active, you will see a blinking light that looks like a vehicle on an incline with an odometer on the hood.
Visit Action Hyundai of Millville
After reading this Hyundai Santa Fe Sport dashboard light guide, you should be prepared to respond quickly and effectively when you see a warning light on your vehicle's dash. If you need help with a repair after seeing one of these lights, schedule a service appointment at Action Hyundai of Millville. We can quickly fix your issue and get you back behind the wheel for your drives around Cumberland County, Cape May County, and Salem County in no time!