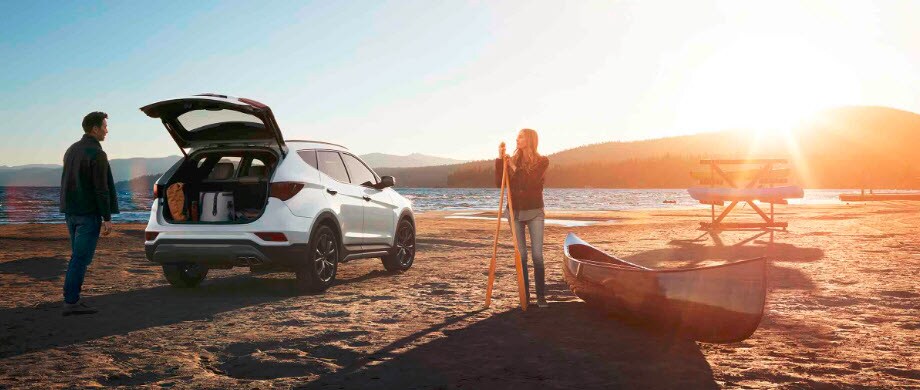 If you're tired of not having enough space in your sedan, but you don't want to deal with the bulkiness of an SUV, a compact crossover might be the perfect middle ground. These versatile vehicles have a lot to offer no matter what kind you get, but narrowing down your choices can be tough. The crossover market is one of the most competitive in the automotive world, but we have something that might help.
To ease your search, we've compiled this handy comparison between two of the top crossovers available. The 2018 Hyundai Santa Fe Sport and the 2018 Kia Sorento are both exceptional examples in their class. Find out which is better suited for your needs in our comprehensive Hyundai Santa Fe Sport vs. Kia Sorento comparison.
Interior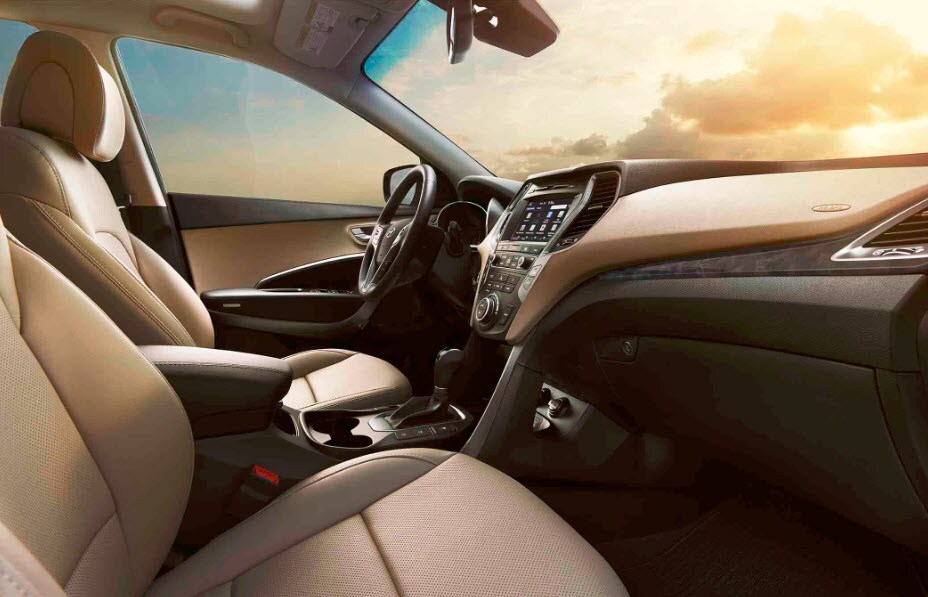 When you're behind the wheel of a crossover, you can enjoy more interior space than you might expect, and your rear passengers will, too. In the Sorento, however, those in the back might be a bit cramped with the available 31.7 inches of legroom. The Santa Fe Sport, however, offers plenty of room for rear passengers with an incredible 39.4 inches of legroom-there are some vehicles that don't even offer that much legroom in the front.
You'll find quite a few handy features inside both these crossovers, like an integrated memory system for the driver's seat that can save your preferred settings and automatically adjust to them whenever you like. They are also both outfitted with stain-resistant upholstery, but only the Santa Fe Sport offers both heated and ventilated seats, so you can always enjoy your optimum temperature.
Efficiency
Under the hood, these two vehicles are surprisingly similar. When comparing base models, they both feature a 2.4L 4-cylinder engine with 185 horsepower. You can upgrade that further to a 2.0L turbo-powered 4-cylinder that boosts horsepower to an impressive 240. However, the Santa Fe Sport tends to get more out of it, earning an EPA-estimated 28 highway/20 city MPG. The Sorento, on the other hand, can only muster an EPA-estimated 27 highway MPG, falling short just a bit.
Safety
Safety should be your primary concern, regardless of whether or not you plan to carry passengers around with you. Both these vehicles earned five stars in overall crash test ratings, but the Santa Fe Sport has the advantage of technology on its side. They're both equipped with driver assistance systems, but the Santa Fe Sport takes them to the next level.
Arguably, the most impressive driver assistance feature is the Forward Collision Warning with Automatic Braking. While the Sorento features this system, the Santa Fe Sport's version can detect imminent collisions with pedestrians, as well as with other vehicles.

Hyundai Santa Fe Sport vs Kia Sorento
Our Hyundai Santa Fe Sport vs. Kia Sorento comparison got close at times, but the 2018 Hyundai Santa Fe Sport stands victorious overall. With its enhanced interior and safety features, this crossover is a great option for our local Cape May County, Salem County, and Cumberland Country drivers. Don't hesitate to stop by Action Hyundai Millville to see it for yourself. Our friendly team stands ready to lend a hand. Visit us or call (877) 791-2156 to schedule your test drive today!