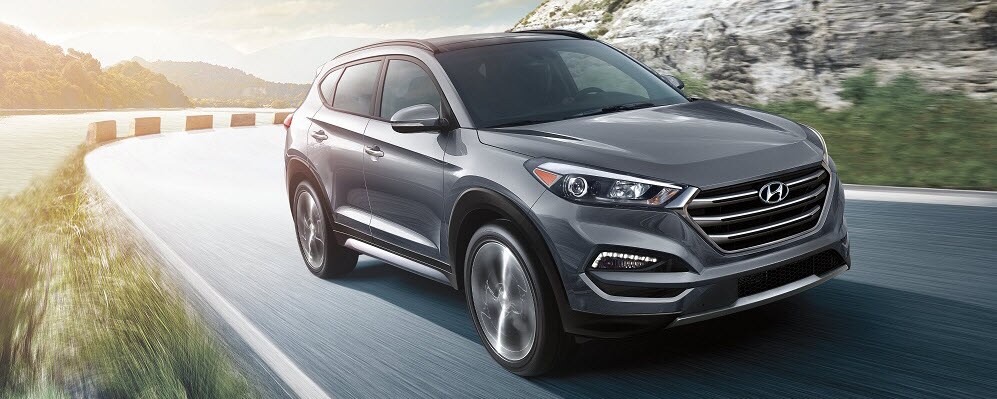 The modern evolution in the style, power, and intelligence of today's SUV is evident. Hyundai and Nissan have the best of the best to offer in the SUV genre in the automotive industry.
When you compare the Hyundai Tucson vs. Nissan Rogue, you'll want to further explore the differences in what each has to offer. Let's take a deeper look.  
Style Tucson vs Rogue
The 2018 Hyundai Tucson has seven glorious colors to choose from and five design models: the SE, SEL, SEL Plus, Value, and Limited. The 2018 Nissan Rogue has four fantastic trim designs and nine color selections: the S, SL, SV, and Midnight.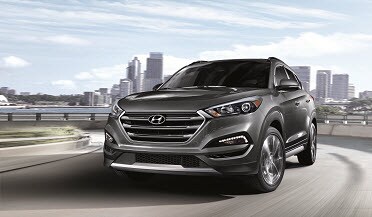 The exterior style on both SUV's are equally handsome and are sure to impress those close to you, and get attention on and off the road in Cape May County, Salem County, and Cumberland County.
The interior is the best part of the Hyundai Tucson vs. Nissan Rogue comparison. Both interiors were designed for comfortable travel.
The Tucson offers a leather or cloth interior with two color options of black and beige. The Rogue offers two cloth color options of charcoal and almond, and three leather color options in charcoal, almond, and tan.
Technology
The battle of Android and iPhone were a hot and major item, and it continues to flame now that the new year is here. With that being said, the Tucson has the advantage in the infotainment arena as it supports the Android Auto™ and Apple CarPlay™ features. Neither option is available in the Nissan Rogue.
Power and Performance Tucson vs Rogue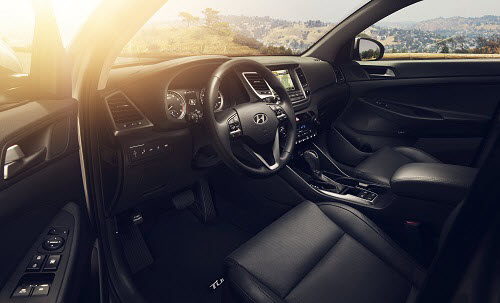 The Tucson has the winning advantage in the power and performance department, too. When it comes to horsepower, the Tucson scores higher with 175 horsepower in comparison to the Rogue's 170 HP.
The Tucson can offer better performance, safety, and energy, with it being lighter in weight at 3,500 lbs, while the Rouge is 127 lbs heavier at 3,627 lbs. If you are a driver that has to keep cargo space in mind when choosing the Tucson vs. Rogue, the Tucson has the Rogue beat by 500 lbs. The towing capacity of the Tucson is 1,500 lbs and the towing capacity of the Rogue is 1,000 lbs.
Test Drive with Us
Action Hyundai of Millville has the best to offer in the Millville, NJ, areas of Cape May County, Salem County, and Cumberland County. Search our online inventory to compare the Hyundai Tucson vs Nissan Rogue to see what may work best for your driving needs, then come see us to test drive both SUVs and receive your $40 Test Drive Reward at Action Hyundai Millville. Our outstanding team members are waiting to answer any questions you may have and provide you with superb customer service.