If there's one car that comes to mind as synonymous with the Hyundai brand, it's probably the Elantra. This flagship sedan has impressed drivers all across the areas of Salem County, Cumberland County, and Cape May County for many years. Drivers love its wide range of tech features, the comfortable and luxurious ride experience it offers, and its well-designed, upscale cabin.
That doesn't even touch on the famous Hyundai warranty, which is among the best on the roads today. Now, we're into the 2019 model year, and many drivers are wondering if this great sedan is going to see any upgrades this year. Let's check out a review of the 2019 Hyundai Elantra, its tech and features, driving experience, and where you can go for a test drive.
2019 Hyundai Elantra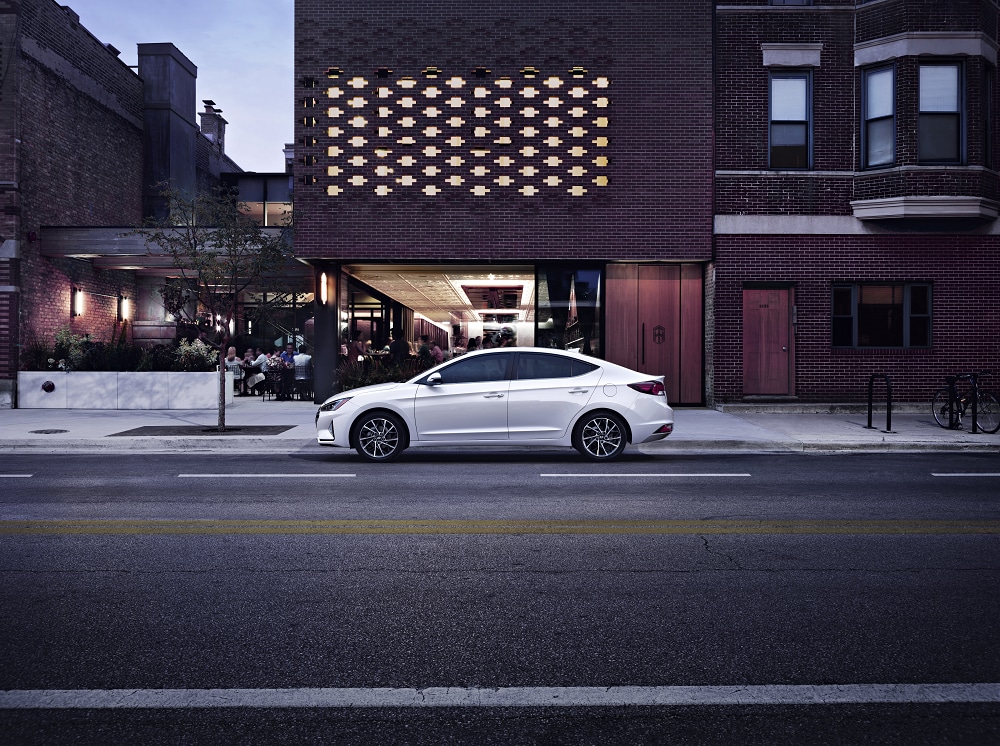 The 2019 Elantra gets a refresh this year, featuring a new body style and a greater range of features at the base level, including a new infotainment system interface. There are also more active safety features, which is always a welcome addition.
Engine Options
The base engine that powers the first four of its six trim levels is a 2.0-liter inline four which delivers 147 horsepower with 132 lb-ft of torque. There's a six-speed manual or a six-speed automatic transmission. At the Eco level, you get a 1.4-liter turbo four that gives you 128 horsepower, but 156 lb-ft of torque. It's matched up with a seven-speed automatic. Finally, at the Sport level, you'll get a 1.6-liter I4. This one nets you 201 horsepower with 195 lb-ft of torque, and a choice between the manual or seven-speed automatic transmission.
Trim Levels and Features
As mentioned earlier, there are six trim levels available. The base trim is the SE, which steps up to the SEL, which is followed by the Value Edition. Then there's the Limited, where a number of improvements arrive. There is also the Eco trim which is a mid-level trim with the fuel-efficient engine, and the Sport trim which gives you the powerful 1.6-liter engine.
Base features include the 7-inch touchscreen for the new Hyundai infotainment system. This includes full Android Auto™ and Apple CarPlay™ integration, as well as satellite radio. You also net some intelligent active safety aids at the base level. These include things like Cross-Traffic Alert, Blind Spot Monitoring, Automatic Braking and Front Crash Warning, Lane Departure Alert and Lane Keeping Assist, and even Drowsy Driver Monitoring. Together, it's like having a second pilot behind the wheel whose only job is to protect you.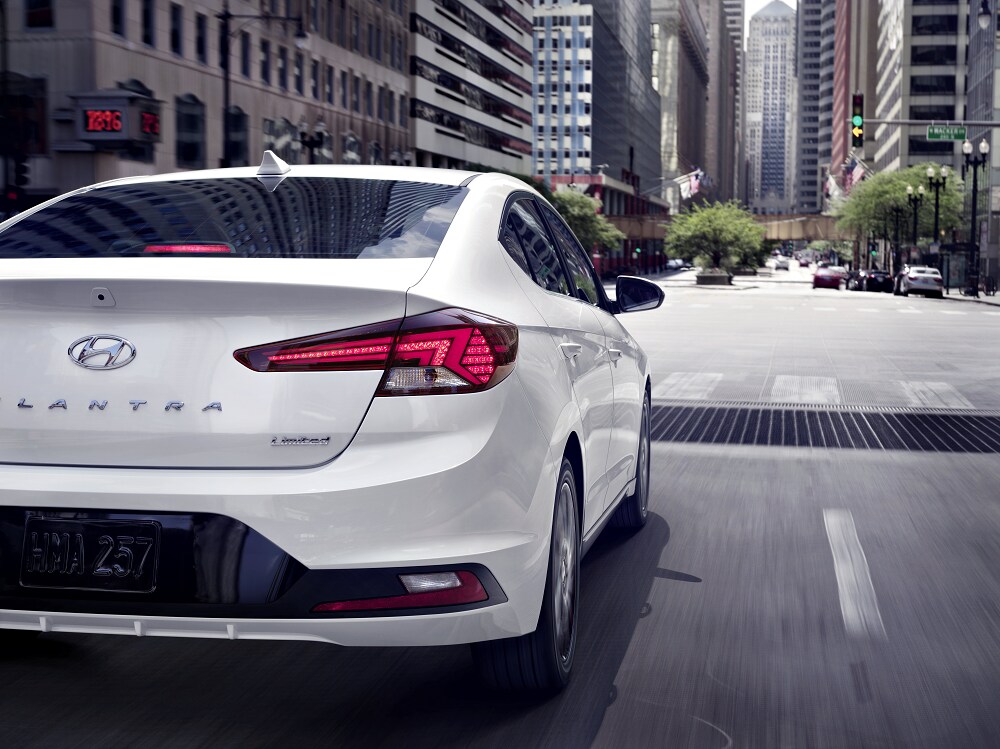 Other features at higher levels run the gamut from comfort and convenience to luxury touches. They include such things as LED running lights, the Hyundai Blue Link® system that nets you the ability to control your car from a smartphone app, leather upholstery and power seats, and even wireless device charging.
Driving Experience
As with just about every Hyundai, the Elantra is marked by the superior driving experience it gives you. Climate controls and infotainment features are easy to reach and intuitive to navigate. The seats offer a soft, cushy feel while still providing outstanding support. It does a great job of mitigating bumps and jars on the road, and it's quiet and serene.
Drive the Elantra at Action Hyundai of Millville
Wherever you are in the tri-county area, whether it's Cumberland County, Salem County, or Cape May County, Action Hyundai of Millville is here to get you behind the wheel of a 2019 Hyundai Elantra. 
Stop in and ask about taking a test drive today.