Hyundai is known for producing elegant vehicles that are a pleasure to drive, and are outstanding in their reliability. Like every automaker, they've got entries in the small crossover SUV sector, but what may come as a surprise is that the Hyundai Kona is also a car with tons of personality that's simply a pleasure to drive. From its optional turbocharged engine to the great suite of standard safety features, drivers all over the Cape May County, Cumberland County, and Salem County areas have come to love this peppy crossover.
Now the 2019 models are rolling out, and of course everyone's wondering what to expect this year. Let's check out a review of the new 2019 Kona, its features, performance, and driving experience, and learn where you can see one yourself.
2019 Hyundai Kona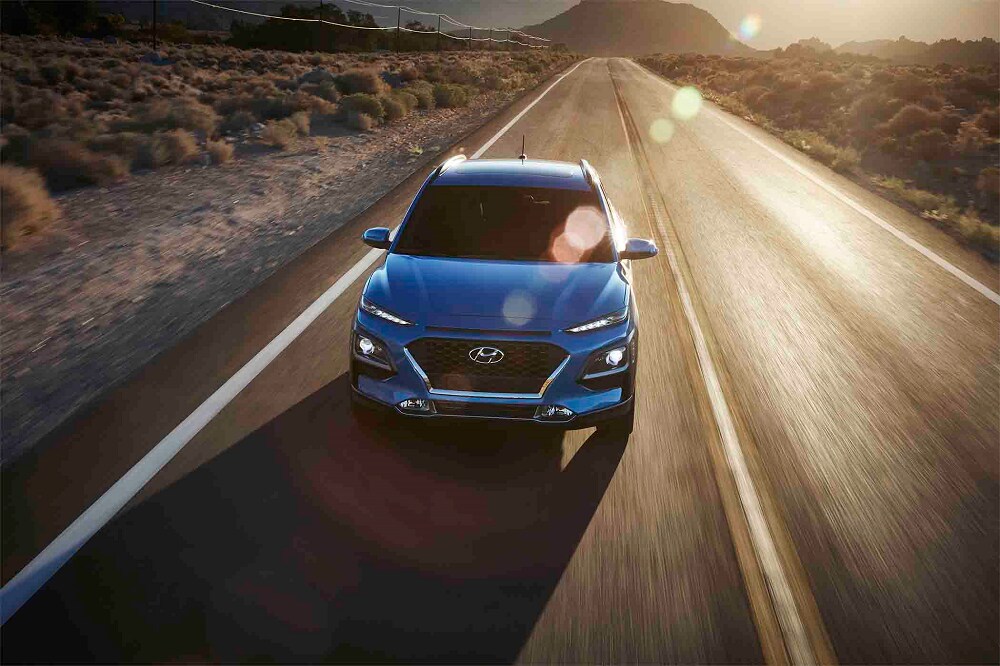 This year's 2019 Hyundai Kona hits showrooms with some upgraded feature availability after last year's introduction. Among these upgraded features are new safety technologies that are available at the base entry level. This will be a welcome addition to fans of the sector and of the Kona in particular.
The Kona is available with two different engine choices. At the lower two trim levels, you'll get a 2.0-liter four-cylinder which puts out 147 horsepower and 132 lb-ft of torque, mated to a six-speed automatic transmission. At the upper trim levels, that's replaced by a turbocharged 1.6-liter four-cylinder that delivers 175 horsepower with 195 lb-ft of torque, which is mated to a seven-speed automatic with dual clutch.
Features and Technology
The new Kona brings a great suite of technology and safety features to the table. It starts at the base SE trim level, where you'll get standard front-wheel drive with the option for all-wheel drive, including locking center differential and upgraded rear suspension. Technology features right out of the gate include Bluetooth® and an infotainment system driven by a 7-inch touchscreen, complete with dual USB ports and smartphone app integration.
Safety features at the base level include: Front Crash Warning and Mitigation, Automatic Emergency Braking, Lane Keeping Assist, and the Driver Attention Monitor. Overall, these safety features will help to keep you safe and alert while you're driving.
Stepping up from there nets you a range of additional features at various trim levels, including the Hyundai Blue Link® telematics and communications system, in case you need to contact someone in an emergency. You can also get power heated seats for outstanding comfort, heated mirrors for convenience, and even leather upholstery for a touch of class and elegance.
Storage Space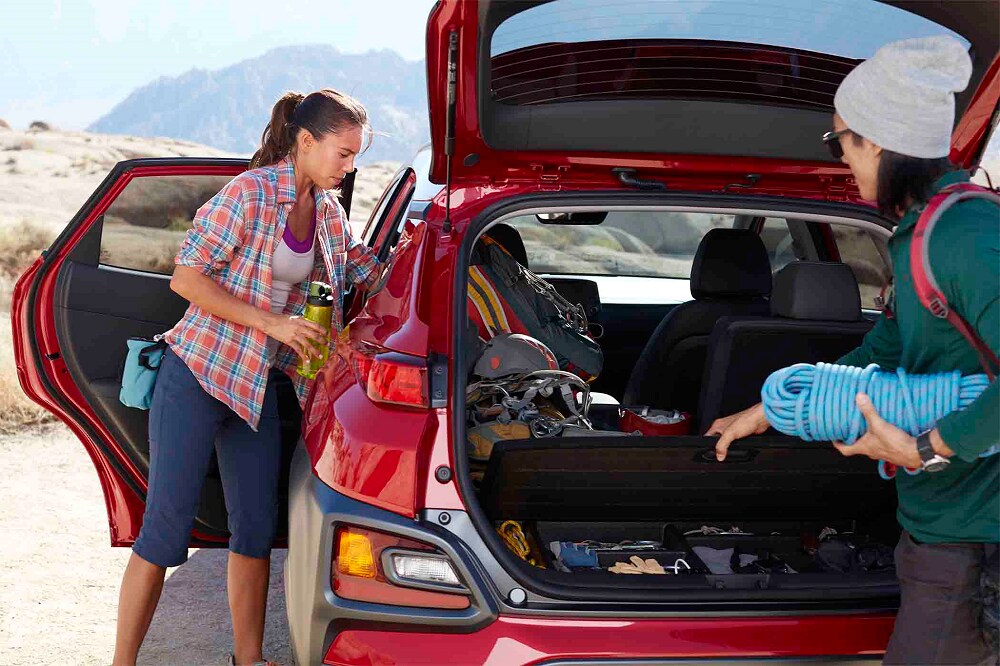 Of course, utility is a key word in the sport utility class, and the Kona offers solid numbers in this area. Behind the back seats, you can expect to get around 19.2 cubic feet of space for gear and cargo, but when you fold the seats flat, this opens up to provide more than 45 cubic feet of room for whatever kind of gear you want to stow.
See the Kona at Action Hyundai
If you're anywhere in the Cape May, Salem, or Cumberland Counties, you can get into the 2019 Hyundai Kona for yourself. Just stop by Action Hyundai and talk to one of our sales reps about taking a test drive today!