The Hyundai Kona is an SUV that skews toward the smaller side, but it offers a lot of personality and is an exciting car to drive in Cape May County, Salem County, and Cumberland County. If you're the owner of this vehicle, you might see lights on the dashboard turn on as you drive. And, you might wonder what they all mean.
Action Hyundai of Millville has compiled this convenient guide discussing the important dashboard lights that can be found in your Kona. Continue reading to learn more about them.
  

Engine Oil Pressure Warning Light - Shaped like an oil can, this light will remain on when the engine oil pressure is too low.  If this light does not turn off within a few seconds of starting the car, it means the pressure is low.  If it turns on while you're at a cruising speed, pull over as soon as possible and turn the car off.

Check the oil levels in the car.  If the engine oil is too low, make sure it's filled to the proper level.  If, after filling the oil, the light remains on, contact our service technicians.

  

Tire Pressure Warning Light - If tire pressure in at least one of your tires is low, this light will let you know.  Check the tires with a tire gauge to see if the pressure is too low.  You can find what the pressure in each tire should be by checking your owner's manual, or the information located inside the driver's side doorjamb. 

If you see this light, which looks like an exclamation point surrounded by parentheses, blinking, you'll want to schedule a service appointment as soon as possible.

  

Coolant Warning Light - Coolant is what keeps the Kona engine running smoothly and at the proper temperature.  When this red light turns on, it means the engine may be overheating and could suffer permanent damage.  Don't try to keep driving.  Pull over as soon as possible and visit our service center.

  

Airbag Warning Light - This light looks like a person seated in a chair with a seatbelt on and airbag inflated.  It will turn on when you start the car but should go off after about five seconds.  If the light remains on, there could be a malfunction of the airbag system.  Have the issue inspected as soon as possible to ensure the airbags are working properly.

  

Check Engine Light - The reality of the check engine light is that it can mean just about anything.  It'll turn on when starting the engine but should turn off shortly thereafter.  If it remains on and it's steady, there's likely a malfunction of the emission control system.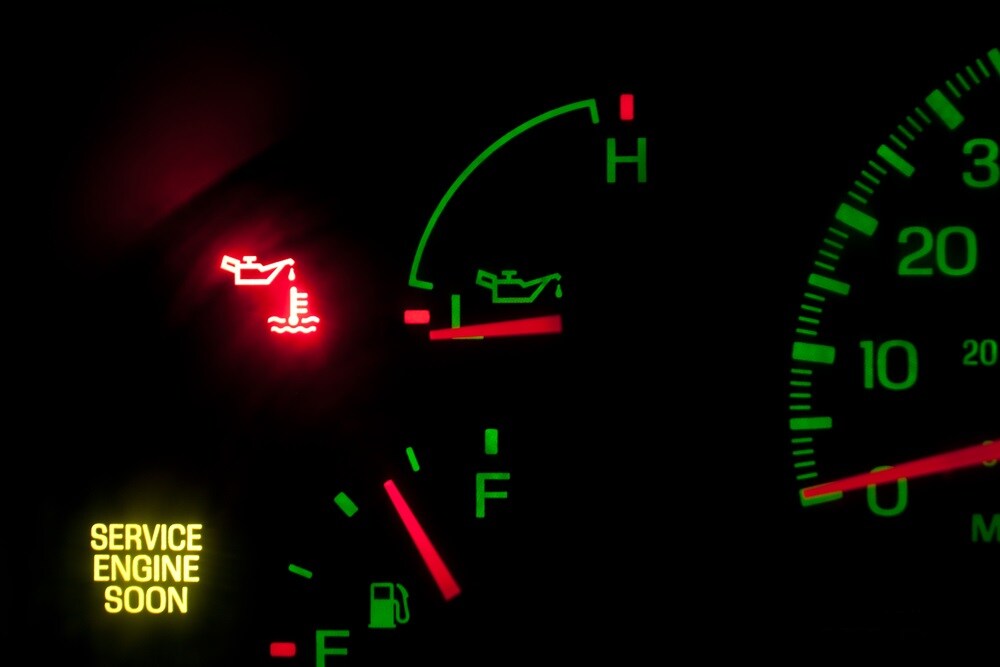 Comprehensive Hyundai Service
As you drive the Hyundai Kona, dashboard lights will turn on every now and again. The information in your owner's manual can be helpful, but we hope this guide is, too.
At Action Hyundai of Millville, we want nothing more than for you to be safe while driving in Cape May County, Salem County, and Cumberland County. Following simple guidelines when dashboard lights turn on is a big step toward doing so. And remember, we're here for all your service needs.