The Hyundai Santa Fe is one of the most refined and fun-to-drive SUVs on the roads of Cape May County, Cumberland County, and Salem County. This year, it arrived on the scene with a complete redesign, featuring a sleeker exterior look, more luxurious interior, and tons of standard features. When combined with the wide range of active intelligent safety technology and an unparalleled Hyundai Warranty, you'll find the Hyundai Santa Fe irresistible.
The question many have is: Should I buy or lease my new Santa Fe? In truth, there are lots of reasons to consider a lease deal over buying. Let's check out why you might consider getting into a Hyundai Santa Fe lease deal and how to best enjoy this refined and affordable crossover SUV.  Apply for a lease today to get started!
Lease vs Buy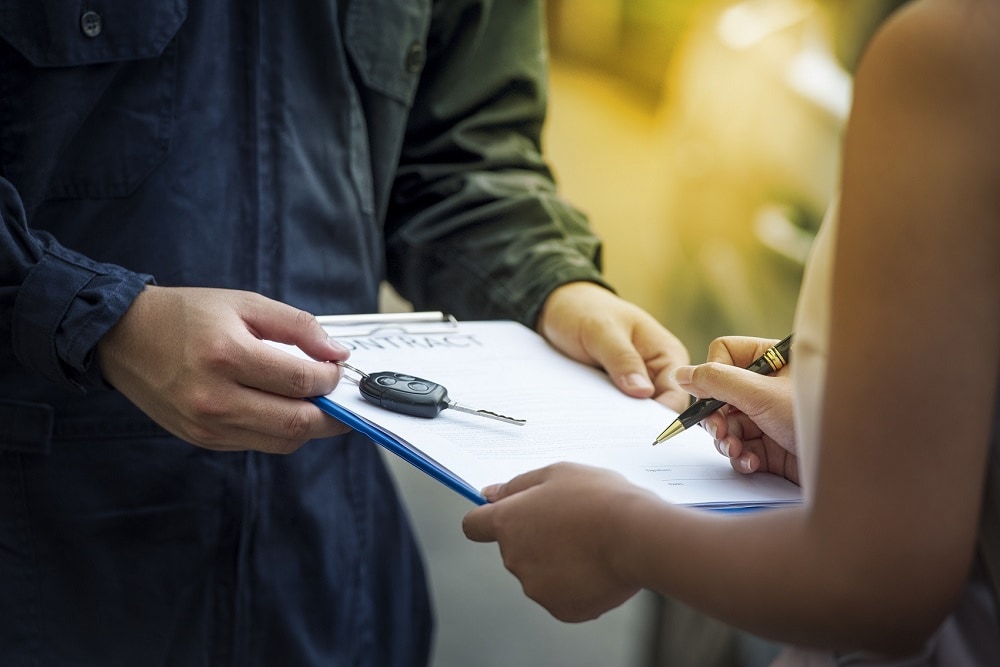 The first thing that many people point out regarding Hyundai Santa Fe lease deals is that when you lease, the car isn't yours. That's very true, and there are advantages to buying a car. When you buy a car, after you finish paying it off, it's yours. You can do as you like with it, such as adding third-party customizations, improving the sound system, or even getting a new paint job.
On the down side, when you own a car, eventually the warranty is going to run out, and you'll have to pay for repairs and maintenance. Also, your monthly payments will almost always be higher than those with a lease. The ownership costs are higher with a purchase.
Why Lease a Hyundai Santa Fe?
Leasing, on the other hand, offers a number of advantages. While you'll have to be careful about damage to the car and the number of miles you drive, these are relatively small issues when everything else is considered. A leased vehicle will always be under warranty and maintenance agreements, which means your cost of maintaining the car is almost nil. Your monthly payments will likely be much lower with a lease as well, so you may afford a far nicer car.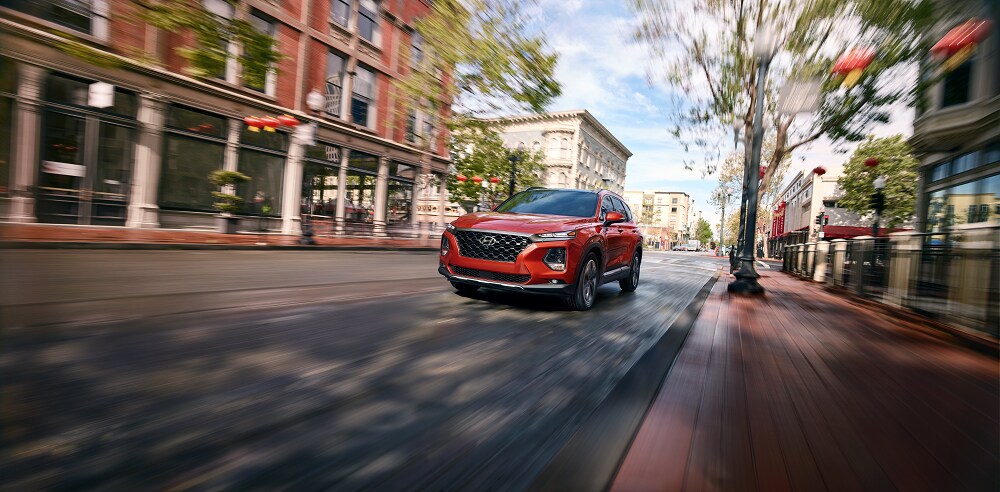 When the lease ends, if there is damage to the car, you may have to pay a penalty, and you'll be limited in the customizations you can make. In terms of mileage, however, you can set the mileage allowances to match your driving habits. You can also customize the term of lease to as little as 24 months or as high as 48 months. When your term ends, you have choices: you can get a new lease; you can buy out your existing one and keep the car; or you can just walk away.  To get more information on the Hyundai Santa Fe, read our car review.
Explore the New Hyundai Santa Fe
Regardless of whether you choose to buy or lease, the new Santa Fe is an outstanding SUV that drivers across the regions of Cumberland County, Cape May County, and Salem County have come to love. You can see the latest model yourself at Action Hyundai of Millville. Stop in to our showroom to take a test drive today and secure your Santa Fe lease!