Driving through the streets of Cape May, Salem, and Cumberland counties should be an excitingexperience. Sometimes your old car simply can't cut it anymore, though, and it's time to upgrade. Thereare plenty of options for you to choose from, but the latest crossover models are among the best.
The crossover market is incredibly competitive, but the new Hyundai Santa Fe tends to stand out. With numerous features catered to all kinds of drivers, this crossover just might be Hyundai's crowning jewel among their latest lineup. Learn all about the 2019 Hyundai Santa Fe, and discover whether or not it'sright for you in our comprehensive review.
Hyundai Santa Fe Maintenance Schedule
Santa Fe Space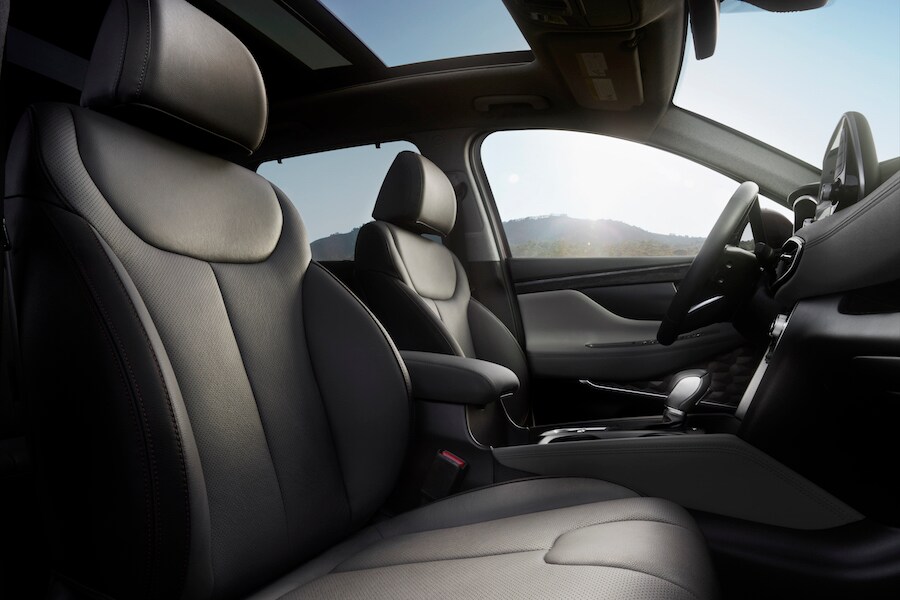 Inside the Santa Fe, you'll find all the room you'll ever need and then some. When you're behind thewheel, you can enjoy 41.2 inches of headroom and an incredible 44.1 inches of legroom. When the driver has so much legroom, the rear passengers often suffer, but the Santa Fe works to break with tradition to build a better ride for everyone. Your rear passengers can rest comfortably with 39.2 inches of headroom and 40.9 inches of legroom.
If you're more interested in carrying cargo, the Santa Fe offers plenty of space. Even with all the seats up, you can fit 35.9 cubic feet of cargo in the back. If you need to expand that further, the rear seats can be folded down with a simple touch of a button. With the rear row safely secured in the floor, the Santa Fe can hold up to 71.3 cubic feet of cargo.
Standout Performance
Under the hood of the Santa Fe, you'll find one of two engines. The standard engine is a 2.4-liter four- cylinder master craft of engineering. With this, you can enjoy 185 horsepower and 178 lb-ft of torque. Ifthat's not enough, feel free to upgrade to the turbocharged 2.0-liter four-cylinder engine. With thatturbo power, you'll have 235 horsepower and 260 lb-ft of torque at your disposal.
While front-wheel drive is standard, the Santa Fe also offers the option for enhanced all-wheel drive.This isn't just any AWD system, however, as the HTRAC AWD is particularly advanced. Each individual wheel can be altered individually in terms of power, torque, and braking, so you can be sure your drivetrain is being constantly optimized to offer you the control you need, no matter where your adventure takes you.
Cutting-Edge Technology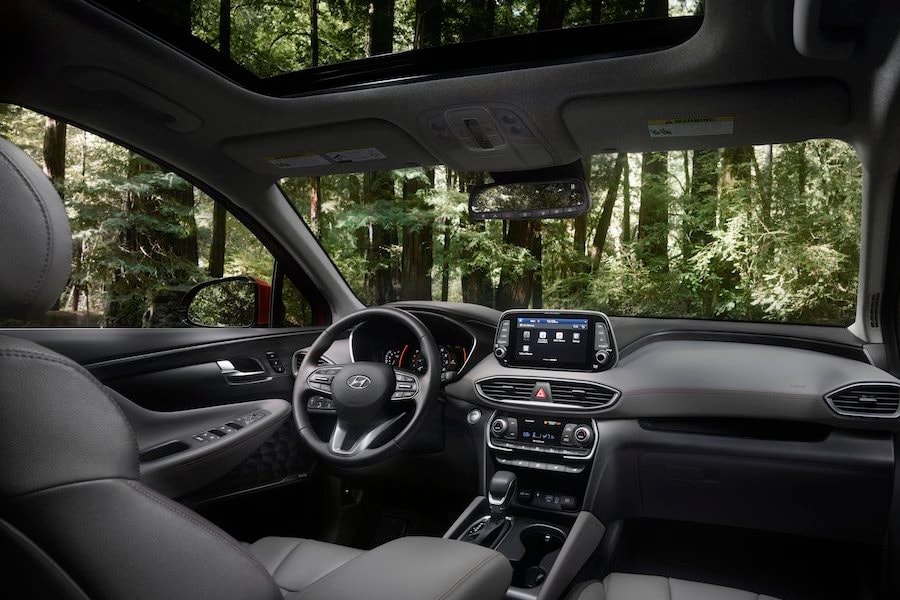 The Santa Fe is home to some of the best automotive technology on the market. Your infotainment system comes with Apple CarPlayTM and Android AutoTM, of course, allowing you to connect your smartphone to your crossover. That's just the beginning though, as you'll also find a surround-viewmonitor that can offer you a bird's-eye view of your car.
Additionally, the Santa Fe offers a head-up display feature that can display important information directly onto your windshield within your line of sight, without obstructing the roadway. Thisinformation can range from safety alerts to navigational directions, and it makes accessing your car'sfeatures easier and safer than ever before.
Test Drive the 2019 Hyundai Santa Fe
If you want to learn more about 2019 Hyundai Santa Fe, you'll have to experience it for yourself.Stop by Action Hyundai of Millville, and you can do exactly that. We're your premium source for Hyundaivehicles in the Cape May County, Salem County, and Cumberland County areas, and our team is looking forward to meeting you. Schedule your test drive today!