After you've bought your new Hyundai Veloster, you're going to want to keep it running in tip-top shape. Action Hyundai Millville would like to offer this quick primer on the Veloster maintenance schedule.
If you're a driver in Cape May, Salem, or Cumberland counties, and you drive your Veloster under normal road conditions, then this maintenance schedule is the one you should follow.
Regular Maintenance Every 7,500 Miles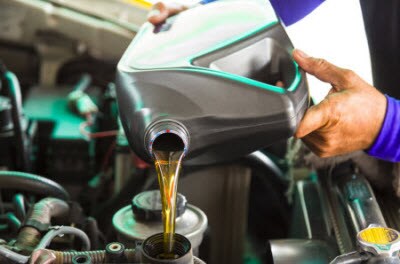 Every 7,500 miles, you're going to need to do a few simple things. The first is replace the oil and the oil filter. You also want to inspect the air filter and battery to see if either needs to be changed. Finally, get your tires rotated. It's an easy way to extend their life.
If you're not driving the car that often, then count on doing these maintenance items every 6 months. That way, you keep your car in great shape despite the low mileage.
The First Big Maintenance Comes at 15,000 Miles
You should be hitting your first big maintenance interval at 15,000 miles (or about 1 year, for low mileage drivers). It's time for a major comprehensive inspection along with an oil change and tire rotation. These will need to be done every 15,000 miles.
Also, every 15,000 miles, you need to replace the climate control air filter. This is the air filter for the evaporator and blower unit. So, just remember that at 15,000 miles, there are two air filters that need to be looked at and replaced.
A Few More Special Items
There are a few more items that don't pop up very often, but they need to be handled at the appropriate times to prevent bigger problems from popping up.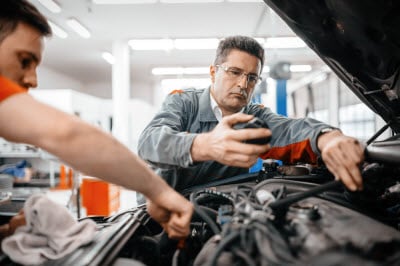 At 37,500 miles or 30 months, it's time to check the transmission fluid (if automatic) or transaxle fluid (if manual). If these are dirty, it can cause an engine buildup which can cause serious problems down the road.
At 60,000 miles or 48 months (and every 15,000 miles (or 24 months) after), it will be time to inspect the drive belts. Nothing will put a crimp in your day like getting in your car and going nowhere because of a simple belt.
Finally, at 120,000 miles or 96 months, you need to replace the coolant. Keep replacing the coolant every 30,000 miles after this. Dirty coolant is not capable of dispersing engine heat effectively, which can permanently damage your engine.
Your Service Department Can Help
The service department at Action Hyundai Millville can handle all routine, manufacturer-recommended maintenance. We can inspect your car from top to bottom and tell you the repairs you need to make right away and those you can buy some time with.
If you're in Cape May, Salem, or Cumberland counties, give us a call and let us help you keep your car running for many years to come. Our service department can be reached at (877) 826-0934. Our friendly service technicians are eager to assist you.