Have you been looking for somewhere to get an oil change near Atlantic County? If so, swing by the service center here at Action Hyundai of Millville.
An oil change is a crucial part of keeping your vehicle performing at its best. You still may be wondering what goes into an oil change and why they're so important. You can keep reading if you'd like to learn more. 
Schedule a service appointment today to get started!
When to Get an Oil Change

It's usually recommended that you get an oil change every 3,500 miles or three months, whichever comes first. However, since each model is different, it's important to check your owner's manual. It'll tell you what the manufacturer recommends for your vehicle.
Your Hyundai may also exhibit some warning signs if it's due for an oil change. Here's what you can watch out for:
The check engine dashboard light will illuminate
The oil warning light may come on
Knocking sounds from the engine
The smell of burning oil
Following the recommended oil change intervals outlined in your owner's manual should help you avoid seeing any of these signs.
The Importance of Fresh Oil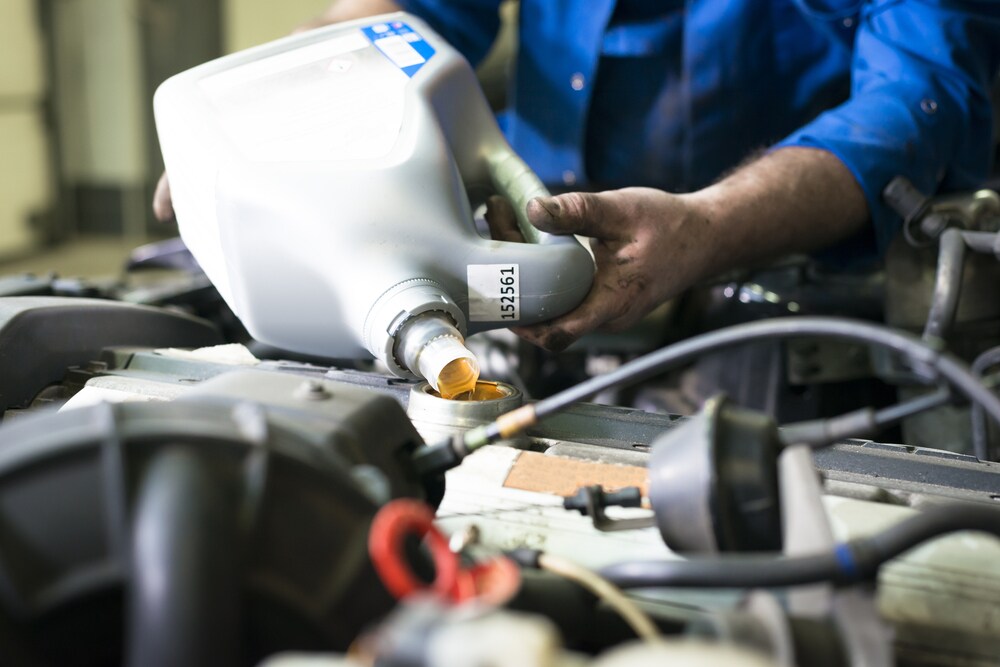 Oil works to lubricate all the moving parts in your vehicle. As the pistons, valves, and other engine components move at a high rate of speed, they create a massive amount of friction. This friction creates heat. Oil also works to absorb this heat, which can damage certain engine components.
As oil cycles through the engine of your Hyundai, it also works to keep it clean. It removes dirt particles that can cause corrosion. Over time, however, this produces what's known as sludge. This reduces the oil's ability to keep your engine clean, which is why it's so important to keep it fresh.
Finally, an engine that's well-lubricated will lend itself to better gas mileage. Plus, getting regular oil changes near Atlantic County will also help to increase the lifespan of your vehicle.
Synthetic vs. Conventional Oil
If you're wondering whether you need synthetic oil, there are some things to consider. First, check your owner's manual. Although most modern vehicles require it, some do not.
There are advantages to choosing synthetic oil though. It's specially designed to resist breakdown and can withstand high temperatures better than conventional motor oil. This can be especially helpful if you make a lot of short trips. Plus, if you live in a region that experiences extreme temperatures, synthetic oil may be the right choice for you.
Finally, synthetic blends also resist the buildup of sludge more effectively than conventional oil. This can help further extend the life of the engine in your Hyundai. It's also especially beneficial in older vehicles.

Visit Us When You Need an Oil Change!
Now that you know when you'll need an oil change, you will be able to stay on top of your regularly scheduled maintenance. Plus, you know why fresh oil is important! So, bring your Hyundai to our service center here at Action Hyundai of Millville when you're in need of an oil change near Atlantic County. You can even check out our service specials online!
Schedule a service appointment today!