Here at Action Hyundai of Millville, we know that Hyundai drivers in Egg Harbor Township, NJ, have a lot to explore. Whether you're heading down to the shore or to one of the area's many golf clubs, you'll want to make sure your tires are properly aligned.
For that, you can bring your Hyundai in for a tire alignment at our service center! Our experienced team of technicians has helped us create this guide, so you can be more prepared for a tire alignment near Egg Harbor Township, NJ!
When to Get a Tire Alignment Near Egg Harbor Township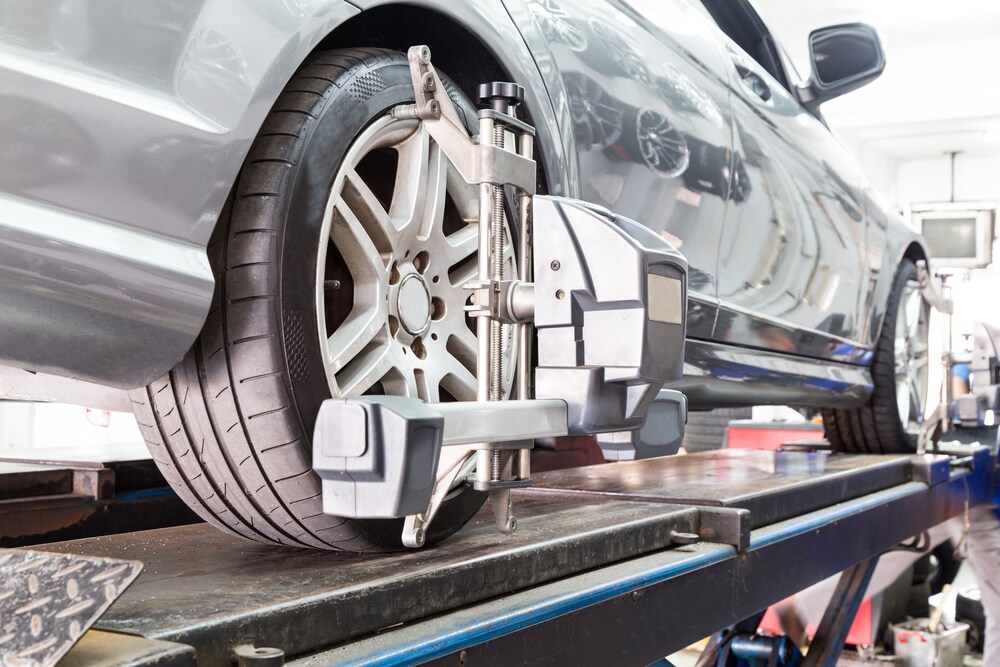 If you think it's time for a Hyundai tire alignment near Egg Harbor Township, NJ, check your owner's manual. It will tell you the specific interval for your vehicle. If you're not sure how long it's been since your last alignment, there are a few signs you can look out for.
One of the most common signs is uneven treadwear. Feathered edges will usually signal improper alignment. They will look and feel like saw teeth running along your tire. If you run into this problem, one of our technicians will also need to replace your tires. This will help ensure your safety.
If your Hyundai starts pulling to one side as you drive, it's probably because your alignment is off. You can also look at your steering wheel. If it's off-center, even though your vehicle is going straight, schedule a tire alignment near Egg Harbor Township, NJ.
What is Tire Alignment?
Proper alignment plays a vital role in extending the lifespan of your tires. It helps prevent premature wearing and ensures your Hyundai drives smoothly down the road. It can even give your fuel economy a boost!
During a tire alignment near Egg Harbor Township, NJ, a technician will check and adjust the angles of your tires. These angles include:
Camber: The inward or outward angle when viewed from the front.
Toe: The extent to which your tires turn inward or outward when viewed from above.
Caster: The angle of your steering axis when viewed from the side.
As you cruise around town in your Hyundai, the wheels may become misaligned. This is caused by both personal driving habits and road conditions. Certain repairs may even cause a bit of misalignment, so it's important to have it checked regularly!
Alignment at Our Service Center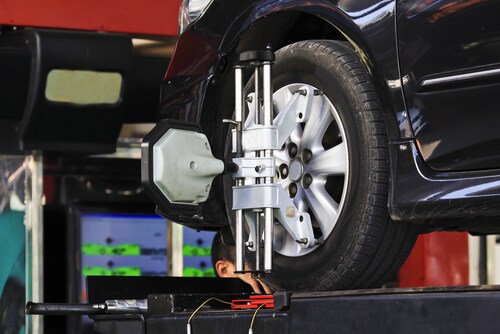 When you visit our service center near Egg Harbor Township, NJ, for a tire alignment, our team of factory-certified technicians will get your Hyundai up on our alignment rack. This alignment rack uses sensors to measure the tire's angles with the utmost accuracy. That will make it easy for us to make the necessary adjustments, so they're back where they need to be.
We can also handle tire balancing. It's recommended that you get your wheels balanced each time you have them aligned. This helps to ensure the weight of your vehicle is evenly distributed, which will help ensure long-lasting tires!
We also have a list of service specials online. Check them out now! They'll make it even easier for you to get the tire maintenance you need.
Schedule a Tire Alignment Near Egg Harbor Township!
Now that you know where to go for a tire alignment near Egg Harbor Township, NJ, you'll be able to explore this town to the fullest.
Schedule a tire alignment at Action Hyundai of Millville today.