When it comes to the maintenance of your car, you will want to make sure your tires are always properly working. Since they are in direct contact with the road, it is crucial to make sure they have the proper amount of air and tread. You will also want to ensure they are aligned straight.

If you notice that things don't seem to be smooth and straight while driving, you might be due for a tire alignment. With our team of trained technicians here at Action Hyundai of Millville, we can quickly perform a tire alignment near Millville, NJ for your vehicle and get you back to safely and efficiently driving around town!
What is a Tire Alignment?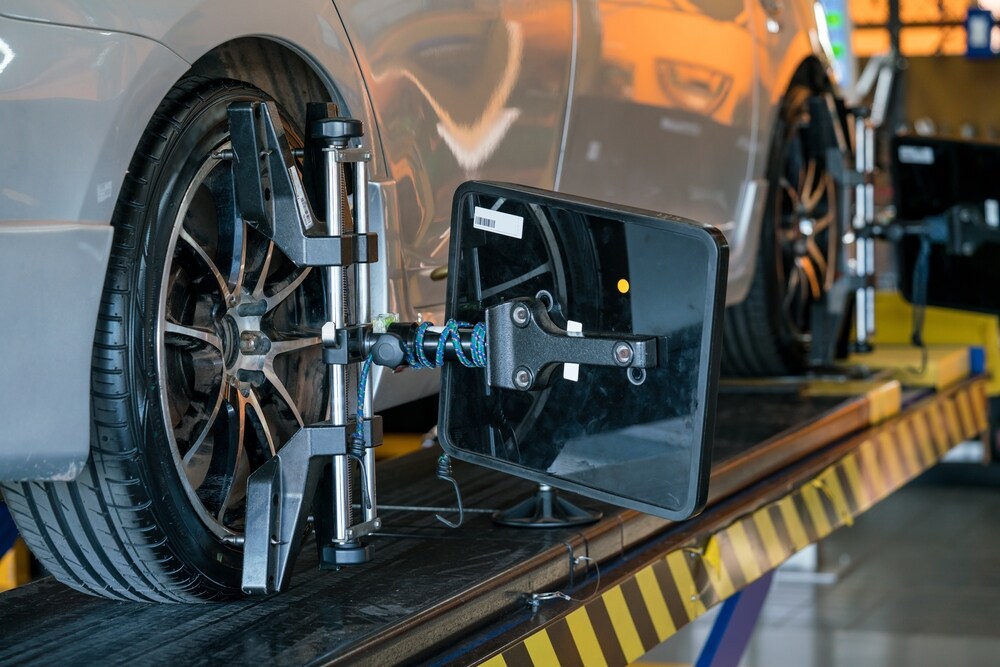 A tire alignment is when you get the suspension of your vehicle adjusted. The suspension is the system that connects the body of your car to the wheels. After a tire alignment, the tires will be positioned properly so you can safely drive straight.

When you bring your vehicle by for a tire alignment near Millville, NJ, our technicians will be able to examine three key areas where the tires can be off-centered. They will first look to see if the tires are cambered, meaning they will check to see if they are leaning at an inward or outward angle.
They will also check to make sure the toe alignment is right. This will make sure the tires aren't angled out away from the car or in towards the center of the vehicle. Lastly, they will inspect the caster angle. This this the angle of your steering axis. When it is properly centered, you will have enhanced steering, stability, and cornering when driving.
Signs You Need a Tire Alignment
How do you know if you need to get your tires aligned? There are a few signs to look out for that can indicate you should schedule an appointment to have your tires realigned.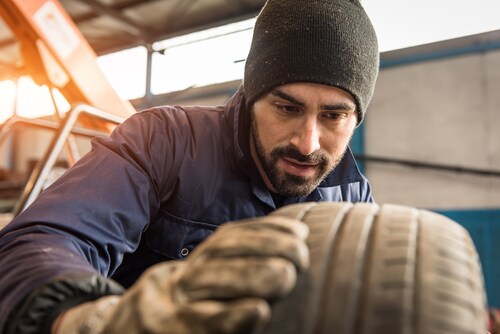 It is a good habit to regularly inspect the condition of your tires. Not only do you want to make sure there is enough air in them, but you also want to check the exterior of the tires as well. You will want to see how much tread there is. If they are wearing unevenly, this can be a sign your tires aren't aligned.
You may also notice when driving that your vehicle is pulling to the left or right. This is also sign that your vehicle needs to be serviced for a tire alignment. Your steering wheel may even be off center when you are driving straight along the road or you can feel it vibrating. If that is the case, your tires probably need to be realigned.
Schedule a Tire Alignment near Millville NJ
If you notice any of these signs, you can contact us to schedule a tire alignment at our service center here at Action Hyundai of Millville. Our technicians will make sure your tires are properly aligned.
They will also check to see if there is enough tread left on your tires and that they are properly inflated. When we are done with your car, you will be able to enjoy a smooth drive again knowing you are getting the most traction and efficiency out of your tires!