Cape May County is a gorgeous community on the southern tip of New Jersey with a population of just under 94,500 people. This popular summer destination was founded all the way back in 1685 yet still retains its beautiful shores and ocean fronts. One of the best ways to enjoy the beach and its history at the same time is with the Wildwoods Shore Resort Historic District.
Whatever you plan to do in Cape May County, it's usually best to save your money for experiences. That's why it's a good idea to opt for a used car rather than a brand new one. Buying a used car comes with a lot of risk, however, so you need to make sure you find a used car dealership you can trust. 
For quality and service you can count on, look no further than Action Hyundai of Millville.
About Our Dealership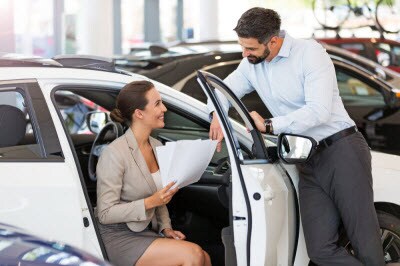 No matter what your automotive needs are, our primary focus is always the customer. 
When you're looking for a quality pre-owned vehicle, our premier sales staff stands ready to help however they can. 
We know the car buying process can be stressful, but our trained professionals will help take the stress out of your journey by doing all the hard parts for you.
Throughout your time at our dealership, one of our friendly team members will be at your side guiding you along the way. 
Whether you need help getting to the next step in the process or want more information on one of our quality pre-owned vehicles, we've got you covered.
Quality Pre-Owned Vehicles
Our service would be a giant waste of time if we didn't have the product you're looking for. That's why we keep our inventory stocked with a wide variety of pre-owned vehicles of various makes and models, not just Hyundai. With the sheer numbers of sedans, trucks, crossovers, SUVs and more that we have on offer, you're bound to come across one that you like.
You don't even have to stop by to see everything we can offer you. 
Our entire inventory is available online, so you can see our stock from the comfort of your own home. 
Each entry has relevant information you'll find useful when trying to find your next vehicle. 
We keep it consistently updated, so you don't have to worry about relying on dated information.
Other Services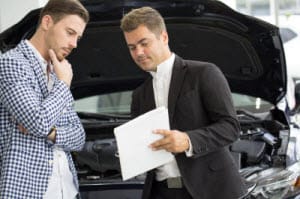 Most used car dealerships have plenty of vehicles in stock, but not all can boast our services. 
Even when you buy a used car, getting an auto loan can be tough. That's why we have an entire finance department dedicated to getting you the best deals and lowest interest rates. 
We also have a service center that is more than equipped enough to handle any maintenance issues you might have. If you're looking to do some DIY repairs, be sure to stop by our parts department where you'll find a plethora of high quality parts and staff with the knowledge to help.
Visit Action Hyundai Millville
As you can see, Action Hyundai Millville is more than just the best used car dealer near Cape May County, NJ. We're your one stop shop for all your automotive needs. 
Feel free to stop by and our friendly staff will be more than happy to show you around and help find the used car you've been looking for. 
Visit us or call (877) 791-2156 today to learn more about our numerous services!