As your one-stop destination for all things automotive, Action Hyundai of Millville is dedicated to making sure our fellow drivers in Cape May County, Salem County, and Cumberland County are well-informed when it comes to the technology with which their vehicles are equipped. The following information will cover a few of the vital details pertaining to the Hyundai Blue Link® in order to help you understand it a little better and get a grasp of some of its key advantages. 
Hyundai Blue Link®: What it is and What it can Do

Blue Link® is a mobile app that connects subscribers to their Hyundai through their smartphone. This convenient app allows you to access several aspects of your car's operation. With Blue Link® you can perform such helpful tasks as remotely starting your car, unlocking and locking the doors, turning the lights on and off, and sounding the horn. We will be reviewing some of its other capabilities below.   
Keep Track of Your Vehicle's Health
One huge benefit of Hyundai Blue Link® is the fact that it makes it easier for you to stay up to date with your vehicle's regular maintenance. It enables you to schedule, track, and manage service appointments and even lets you research car care tips. Blue Link® also provides you with Monthly Vehicle Health Reports so you can be sure your Hyundai is performing to the best of its ability.
Compatibility with Google Home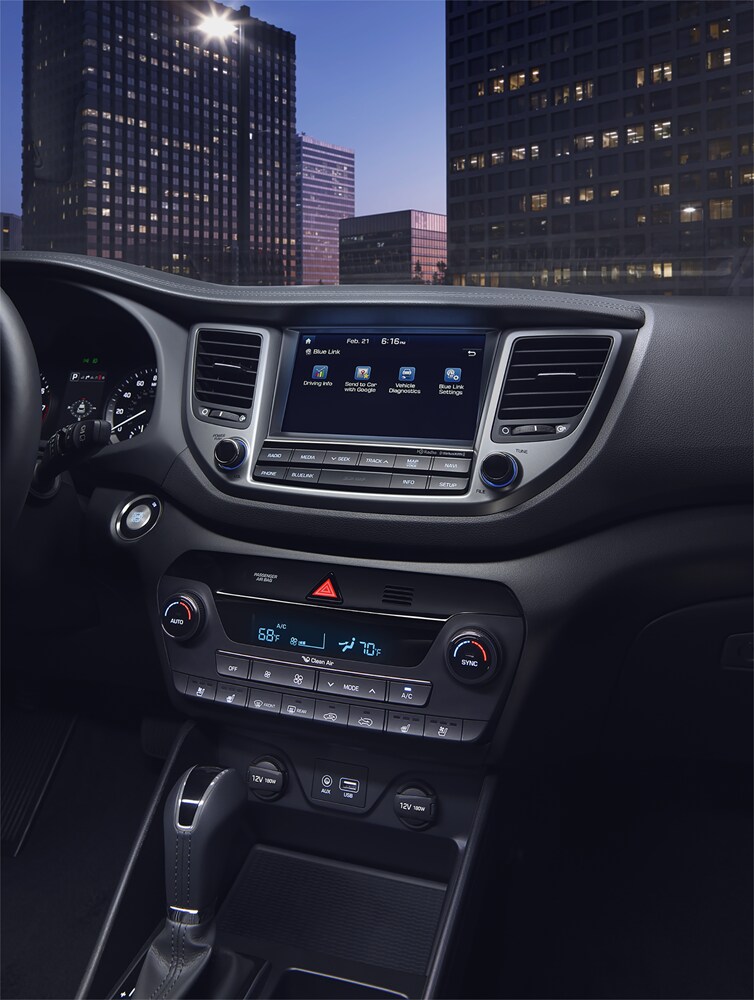 When you combine Hyundai Blue Link® with Google Home, you get a comprehensively enhanced experience. Among other things, it lets you start your car, send destinations to it, and set the cabin temperature.  
Other Hyundai Blue Link® Capabilities
Blue Link® exhibits many other useful features. Here is a sample of what else it has to offer: 
Remote climate control. No matter what the weather is doing outside, you can make sure the temperature in your Hyundai is just the way you like it before you even open the door.
Stolen vehicle recovery. In the event your car has been stolen, Blue Link® makes use of GPS technology to help authorities find it for you.
Emergency assistance. The Automatic Collision Notification feature is able to give out your exact location to make it easier for help to reach you faster.
Car finder. Lost track of where you parked? That's not a problem with Blue Link®. The Find My Car feature will provide you with a map on your phone showing you your car's location. It also allows you to activate the lights and horn.
Destination search. Blue Link® also helps you locate and get to where you're headed with ease.
Get a Closer Look at Hyundai Blue Link®
If you have questions about any of the Hyundai Blue Link® features mentioned above or you would like to see it in action, any member of our team will be happy to provide you with a detailed demonstration. If you're in the area of Cape May County, Salem County, and Cumberland County, simply contact Action Hyundai of Millville to get started.